Wiring Diagram Services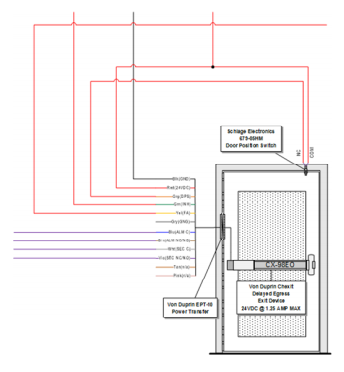 With increased security and life safety requirements commonplace throughout the
market, access control and electronic door hardware continue to grow in prevalence.
We offer custom wiring diagram services to illustrate all electronic system components
within an architectural door hardware scope as supplied by SPG. Having project
specific diagrams helps to bridge the gap that often exists due to installation process
crossing multiple trades. Providing custom diagrams for your project is a great way to
ensure that the lateral trades involved understand exactly how the hardware you are
furnishing needs to be wired. This will help prepare the various trades involved with
the installation process and will help avoid unexpected challenges that may occur
otherwise.