SPG Team
Executive Team
Sales / Estimating Team
Customer Service / Operations Team
Accounting Team
Warehouse Team
Tech / Engineering Team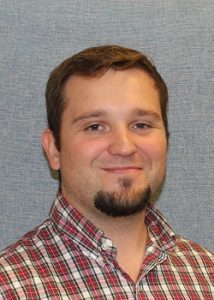 Brandon Morgan
Electrical and Mechanical Engineering & Design
brandon_morgan@specialprojectsgroup.com
Brandon joined SPG as a member of our Engineering/Tech team in September 2019. His background includes five years' prior experience installing commercial door hardware, automatic entrance systems and low voltage integration for one of the most respected installation groups in the greater Atlanta area. Brandon's prior experience in field operations has helped him transition well into the technical support role at SPG. His remarkable ability to visualize the installation in the field is a tremendous asset to our technical department. Outside of SPG, Brandon most enjoys spending time with his son, girlfriend and the rest of his family. He also enjoys fishing, camping, traveling and anything outdoors; along with one of his favorite pastimes, watching college football on Saturdays and rooting for his favorite team UGA. GO DAWGS!!!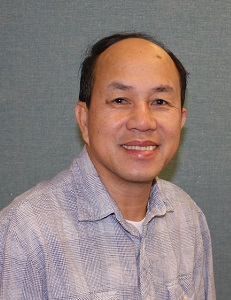 Quyet Nguyen
Mechanical Engineering & Design
quyet_nguyen@specialprojectsgroup.com
Quyet joined SPG in September 2020 as a member of our Application Engineering team. Originally from Vietnam, Quyet immigrated to the US at the age of 15 and became a citizen in 1995. Prior to joining SPG, he worked for a custom built machinery company as a machine designer and design drafter for over 15 year. He moved to Georgia from Alabama in 2019 with his wife and two children. He and his family enjoy living in Georgia and in his free time he loves to spend time with his family, loves fishing, traveling, listening to music and watching sports.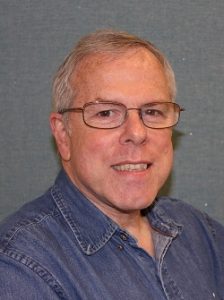 Ronald Drew
Electrical and Mechanical Engineering & Design
ronald_drew@specialprojectsgroup.com
Ron is the newest member of the SPG Team, starting in the spring of 2021. He has an extensive background in designing & installing programmable control systems to include extensive knowledge of serial and Ethernet communication protocols. For relaxation, he often finds himself either tinkering in his electronics shop or in his automotive shop. He and his wife are very focused on sharing their skills and knowledge with their grandson and are looking forward to taking him to Space Camp someday. Favorite Axiom: Clarity and simplicity often resolves complexities and uncertainties.